Korg Nautilus first crash !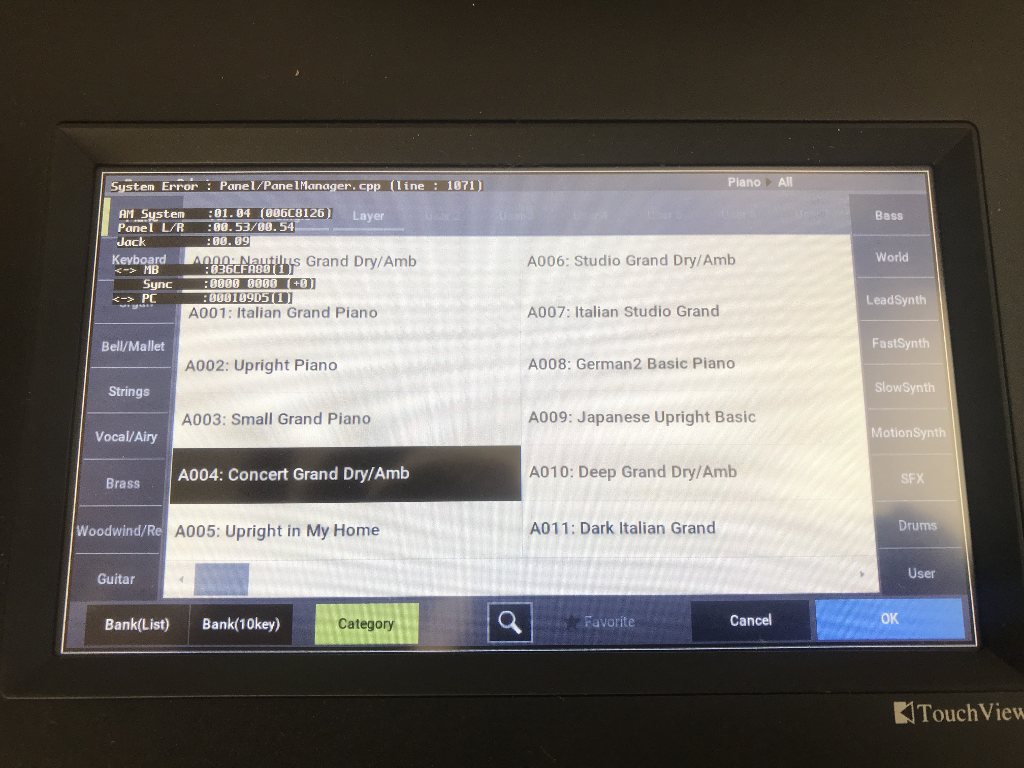 Author : Cyph
Dear All,
after two weeks of use, I've faced my first crash on the Korg Nautilus ! It was not doing something special...
But only keeping my synth power on a long time, on the program selection panel !
System Error : Panel/PanelManager.cpp (line : 1071)
It resulted on a global freeze and the only things to do for the moment consists on rebooting your synth.
I don't know if you found some others crash, but do not hesitate to make photos and share your problems on our new facebook group : Korg Nautilus Share !
Join us !
Best Regards,
Cyph