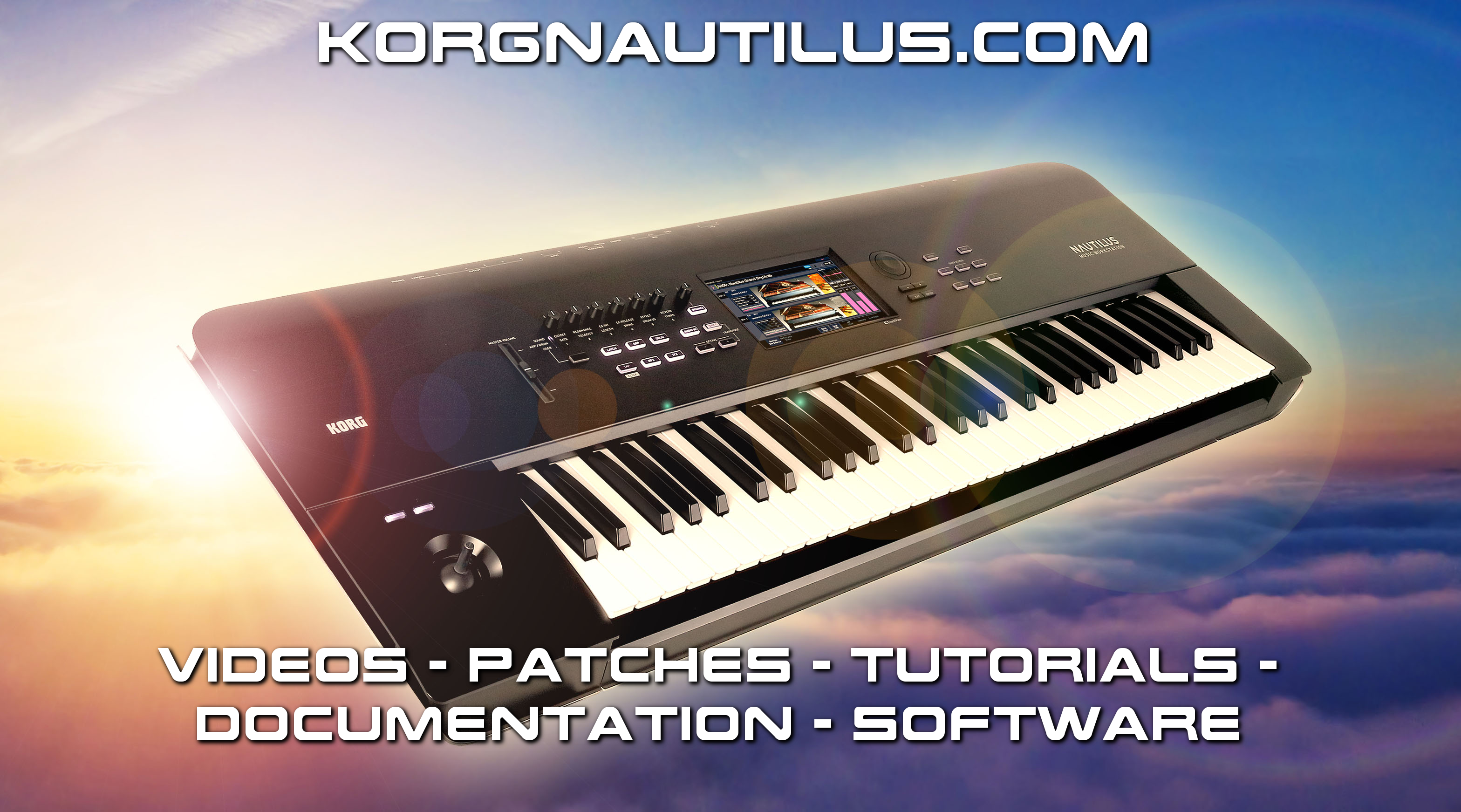 Dear Korg Nautilus users,
you've reached the good place ! This unique website was created to share every resources you need for the new Korg synthetizer : the Nautilus !
You will find her :
Videos
Patches (programs, combinations, samples)
Tutorials & Tips
Official and unofficial documentation
and of course, some cool softwares !
Stay connected, the site will come bigger day by day !
Cyph